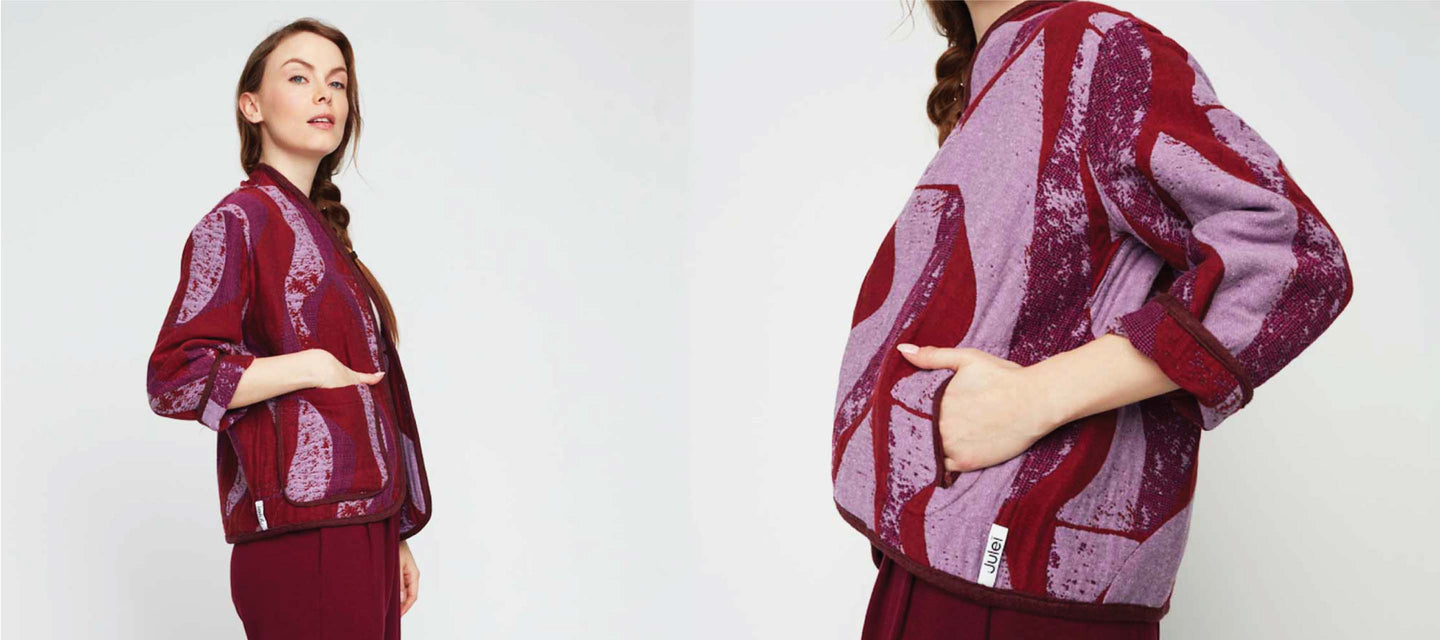 The timeless jacket that gives pizzaz to your basics
Shop
Testimonials
Very nice collection at JULEI. Not only does the design reflect an elegant simplicity, but the clothes are comfortable and of very good quality. Cheer!
Joumana Ezzeddine
RBC Account Manager, Montreal PQ
I love JULEI's clothes for their comfort and class. The Manon pants and the Lucille tank top together make me feel elegant and confident. The buttons in the back, followed by a slight opening are so lovely.
Aurelia Duke
Professional Organizer, Brooklyn NY
The new JULEI design collection meets comfort, style and beautiful colors. To wear it is to feel elegant, without constraint. Next summer will be JULEI.
Myriam Boyer
Librarian, Montreal QC